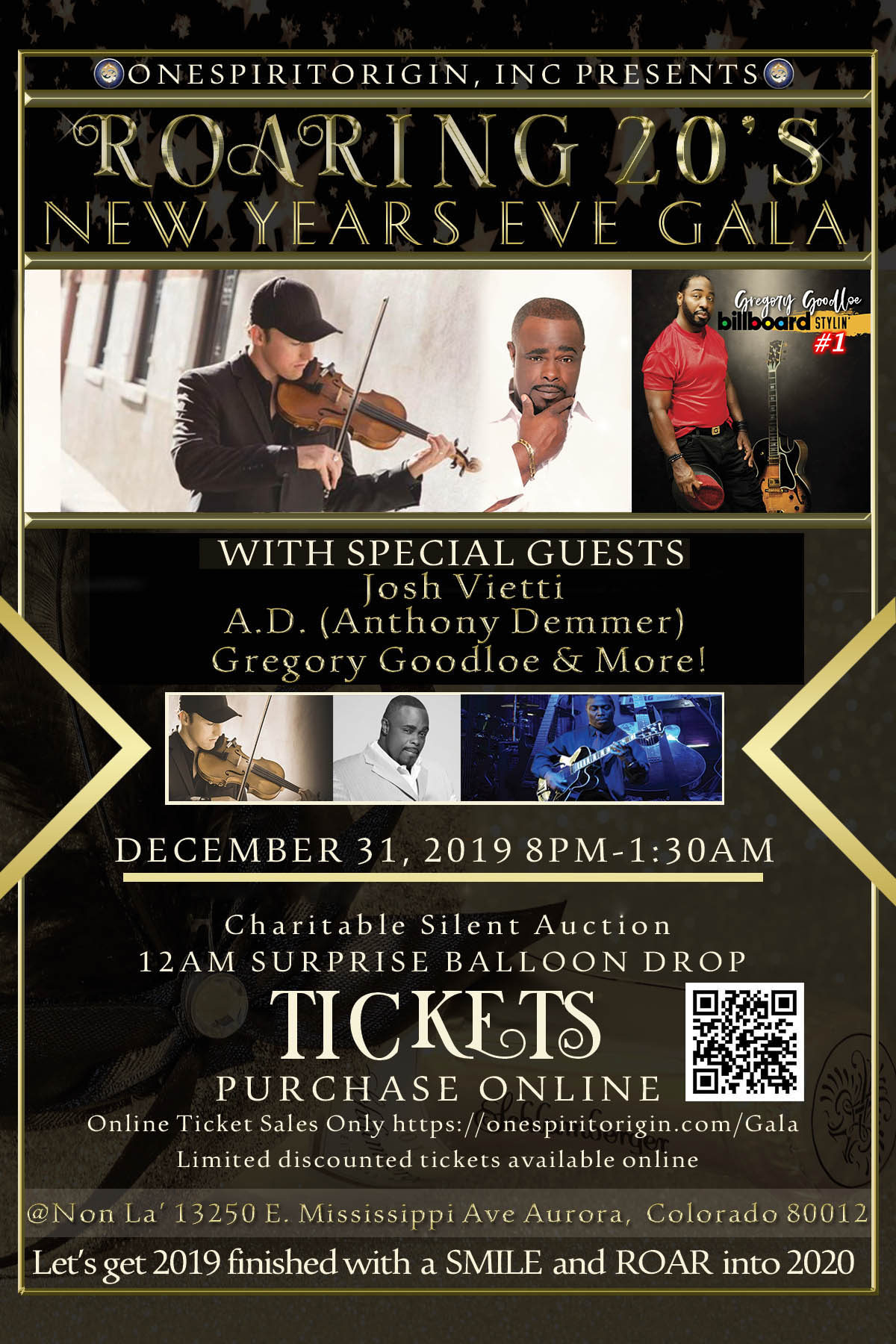 Special Guest stars A.D., Josh Vietti, Gregory Goodloe and DJ Starchild.
Tuesday, December 31, 2019 8:00 PM to 1:30 AM. 
Charity Silent Auction,  Roaring 20's Costume Contest, Midnight Champagne Toast & Balloon Drop.
Online tickets Sales Only
Limited discount tickets available online
@Non La', 13250 E. Mississippi Avenue,  Aurora, Colorado 80012
Let's get 2019 finished with a Smile and Roar into 2020. 
Tuesday,  December 31, 2019 – Doors open at 8:00 pm.
SHOWTIME:  8:30 p.m.-01:30 a.m.
NON LA', 13250 E. Mississippi Ave,  Aurora,  Colorado 80012 
Come celebrate in style with One Spirit Origin aka O.S.O. and our Roaring 20's New Years Eve Party, bringing you the very best "Live" entertainment.  
Our Special Guest Lineup features MC/Host/Comedian A.D. (Denver native Anthony Demmer), Violinist Josh Vietti, Gregory Goodloe Denver guitarist "Billboard" recognized artist, DJ Starchild will rock the house, "Mr. Charles" Doss the infamous Line Dance Leader and Mr. Michael Smith with Smooth Freestyle Urban Ballroom Dancing.  
Champagne Toast and surprise prize Balloon Drop at Midnight and more!!! 
Ticket Prices starting at $89.00 – 1200.00
For more details
Please call 877-676-6403
*** PLEASE NOTE THERE ARE SPECIAL ROOM RATES AVAILABLE FOR ATTENDEES THAT WOULD LIKE HOTEL ROOMS WITH PROOF OF EVENT TICKET PURCHASE.*** 
DoubleTree by Hilton
13696 East Iliff Place, Aurora, CO 80014
(303) 337-2800

MENTION CODE: "OSO NYE PARTY"
FOR HOTEL DETAILS AND ROOM RATES
Free shuttle service to the 2020 NYE Party Location by reservation.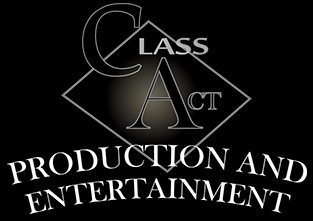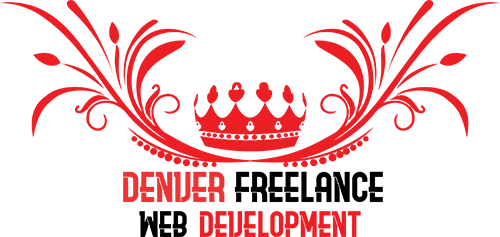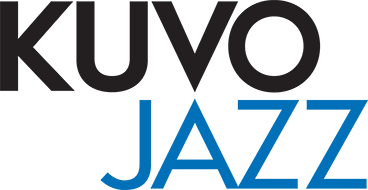 From Live Music to Special & OR Private Events, Don't Miss out on what OSO has to offer!  Find us on Social Media or come back here anytime to stay up to date on the latest events from us!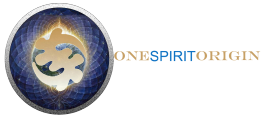 BUYERS AND SELLERS! COME ALL!Join Us July 7th. 2018 as a BUYER or SELLER! We have space for you! But spaces are going fast! Reserve by July 5th. 10x10 space (*MUST bring your own table*) $50 per 10x10 space. Set up time will be from 8am to 9am, Sale starts at 9am....